I Drive Smart
I Drive Smart Corporate Office 30 Courthouse Square, Suite G-2 Rockville, Maryland 20850
301-605-7761
Visit Our Website
ABOUT :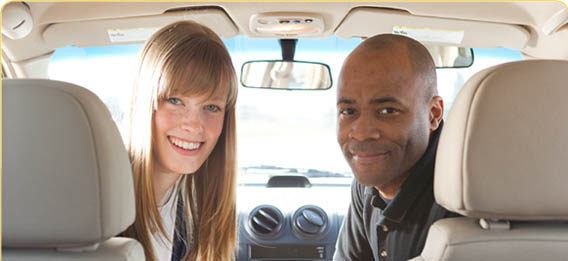 Who is better suited to teach about safe driving than police officers?
The answer of course, is no one!
I Drive Smart was founded in 2004 by Tom Pecoraro , a veteran police officer with over 20 years of experience as a Maryland law enforcement officer. Officer Pecoraro witnessed too many collisions firsthand where inexperience and poor training brought harsh consequences. He knew something had to be done differently to prepare young drivers better for the road.
I Drive Smart started with five cars and 12 part-time instructors teaching classes in Maryland. Today I Drive Smart has over 120 instructors and a fleet of easy-to-spot yellow cars. Thousands of students in Maryland, Virginia and the District of Columbia are I Drive Smart graduates.
As president of I Drive Smart Tom says, "Teaching and mentoring new drivers is a responsibility that is shared by I Drive Smart, parents, school administrators—by all of us." Parents and teens agree that no driver education program can match the experience they've had with I Drive Smart. Together, they reach for a common goal...
---

Maryland IDS Programs
I Drive Smart trains young drivers, but that's not all. We know that safe driving and safe roads are responsibilities shared by drivers of all ages. Whether you are preparing to take the driver's test for the first time, or you need to refresh you skills after years on the road, or you want to improve the driving safety of professional drivers that you employ, I Drive Smart has the right training awaiting you.
SkidCar System™ Training >> Car control and skid avoidance training
Driver's Test Support >> Mentoring on test day
Senior Refresher Training >> Retraining experienced and older drivers
Corporate Driving >> Training for professionals
Find out about our complimentary Speaker Presentations on safe driving that are offered throughout the area.
---
Upcoming Classes

http://www.idrivesmart.com/maryland-driving-school-schedules.cfm
---
IDS CONTACT INFORMATION
For more information about I Drive Smart programs, please contact us today.
I Drive Smart Corporate Office:
30 Courthouse Square, Suite G-2
Rockville, Maryland 20850
Phone: 301.605.7761
Fax: (800) 783-1183
Email: info@idrivesmart.com
If you would like to register for a course now , you can do so through our secure online server, or by calling and speaking to one of our instructors.